The Lodge at Pico Bonito
Visits Details
22 Jan 2015 (Stephen Harris)
Quite possibly the most luxurious lodge I have ever stayed in anywhere (and I've stayed at a few). Our base for seven nights. It rained solidly for four days – people think of 'forest' when they go to rain-forest habitat, and forget the 'rain' bit – but this didn't dampen spirits. The emphasis at the bar was not really on beer, and the fruit juices and cocktails were a whole lot better – I did manage the odd pint though along the way.
| | | | |
| --- | --- | --- | --- |
| Cervecería Hondureña - Imperial | 5.00 | | From a bottle. I decided this was the least offensive of the Honduran beer brands. Slightly less sweet than the rest I thought. Only later did I discover that it was the strongest, which may also have influenced my choice. |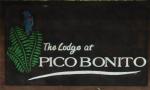 Summary of Beer Scores
The pub is found in El Pino, Honduras, CP31101.
A fabulous, luxurious, rain-forest lodge located at the edge of Pico Bonito National Park, off to the south of the main road at El Pino (which seems to be the pineapple-growing capital of the world), west of La Ceiba. Beautiful cabins are dotted through the forest around a central bar and restaurant area with lawns and a swimming pool in front.
We have visited this pub once, seen 1 beer and tried it.
Postcode: CP31101