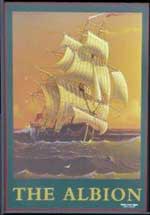 Summary of Beer Scores
The pub is found in Epsom, Surrey, KT19 8BT.
Single room pub. Originally a coffee house dating back to the early 18th Century, the interior is modernised apart from a rather splendid panelled bar counter with a black painted pipe footrest. The exterior is notable for its painted pargetting.
We have visited this pub once, seen 5 different beers and tried 1 of them.
Postcode: KT19 8BT