West Brewing

(Brew Pub)
Visits Details
24 Aug 2007 (Ian)
The Ratebeer crowd had dinner here. The location was spectacular. Just the most amazing red brick building. This was good as the beers were a little bland.
| | | | |
| --- | --- | --- | --- |
| West Brewing - Hefeweizen | 5.20 | | It's a hazy pale gold, with thin white head. Some banana, little bit thin in mouth, malt/cereal isn't great. Some lemon. Really just a bit light in the flavours. |
| West Brewing - Bamberger | 4.90 | | Amber, thin beige head. Very lightly smoked. Thin malts. Not fantastic. Just a slightly smokey lager |
| West Brewing - Dunkel | 5.00 | | Ruby, thin beige head. Some toffee, fairly light in flavour. Probably the best of the 4 West beers I had on the night, but still needs to pack more of a punch. It is almost like the brewer is afraid that people will run from strong flavours. |
| West Brewing - Helles | 4.80 | | Gold, thin off white head. It's a lager, not that good really. No off flavours, but no great character either. |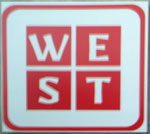 Summary of Beer Scores
The pub is found in Glasgow, Glasgow, City of, G40 1AW.
Located in a huge red brick Victorian building just off Glasgow Green, this brew pub is very heavily German influenced. Large drinking hall with long wooden tables. Separate function room. Food menu is very German dominated.
We have visited this pub once, seen 4 different beers and tried them all.
Postcode: G40 1AW