George and Dragon

(Punch Taverns)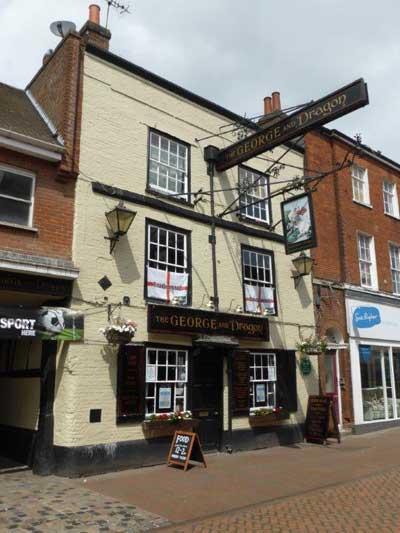 Michael Croxford
Visits Details
16 Jul 2015 (HSB)
12:20 Having been impressed by the magnificent gallows sign I wanted to visit the pub and see if the interior was as interesting. Two of us left our second pint in the Brewery Shop and came here for a swift half, before returning to them. It was so swift that the Landlord commented on it. A conversation ensued regarding the historic features of the pub. Definitely worth popping in on your way to the beer shop.
| | | | |
| --- | --- | --- | --- |
| Eagle (formerly Wells & Young's, formerly Charles Wells, formerly Wells) - Bombardier (was Bombardier Glorious English) (use Banks's entry now please) | 4.10 | | |
| Sharp's - Doom Bar | 4.00 | Not Tried | |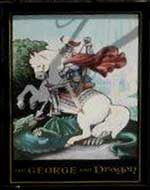 Summary of Beer Scores
The pub is found in Chesham, Buckinghamshire, HP5 1EP.
One of the oldest buildings in Chesham with a local listing plaque. The interior is heavily beamed and panelled throughout. The panelling is very interesting and appears to be of great age, possibly Jacobean. The gallows sign is magnificent.
We have visited this pub once, seen 2 different beers and tried 1 of them.
Postcode: HP5 1EP