Lock & Barrel

(Shepherd Neame)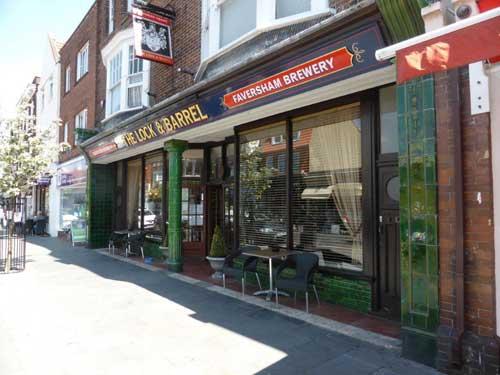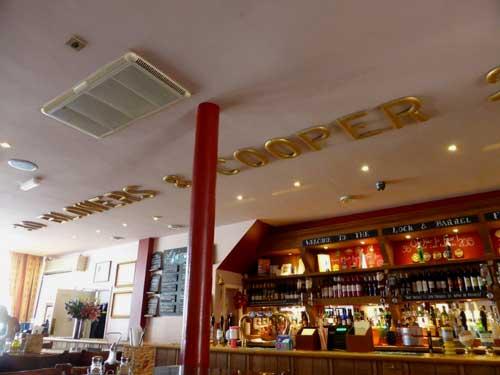 Visits Details
21 Jul 2015 (HSB)
12:15 After the shambles that was Walton we came here. Fairly quiet but got busier as lunchtime approached. Only Shepherd Neame beers on sale but a display of pumpclips showed forthcoming beers of the month, July's was shown as Butcombe Bitter but none was available. The appearance of a pub was seen as a BAD THING and fifteen years on some residents still hold the same opinion.
| | | | |
| --- | --- | --- | --- |
| Shepherd Neame - Red Sails Cherry Porter (No. 18 Yard Brewhouse) | 4.00 | | Not bad at all. |
| Shepherd Neame - Goldings Ale | 4.10 | | Far too sweet. It was a struggle to drink it. |
| Shepherd Neame - Master Brew Bitter | 3.70 | Not Tried | |
| Shepherd Neame - Spitfire (or Spitfire Amber Ale) | 4.20 | Not Tried | |
Summary of Beer Scores
The pub is found in Frinton-on-Sea, Essex, CO13 9PR.
Conversion of an ironmonger's shop in Frinton-on-Sea's premier shopping street. Opened in 2000 this was, and still is, the only pub on the sea side of the level crossing gates. Large airy single room with different levels, pavement seating, and a rear patio. A nice touch is the retention of the original shop name and numbers affixed to the ceiling above the bar.
We have visited this pub once, seen 4 different beers and tried 2 of them.
Postcode: CO13 9PR