5th Spa Valley Railway Beer Festival

(Beer Festival)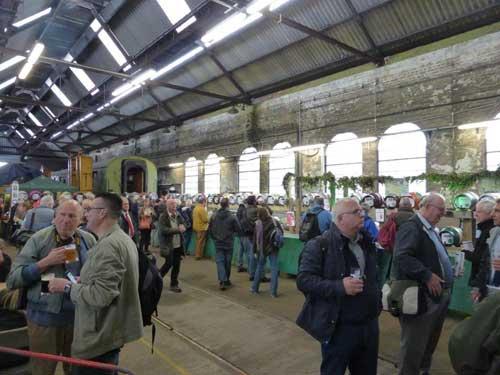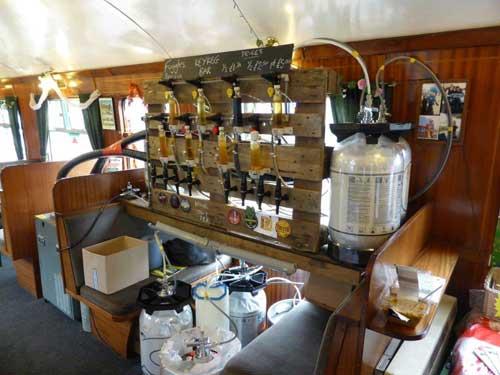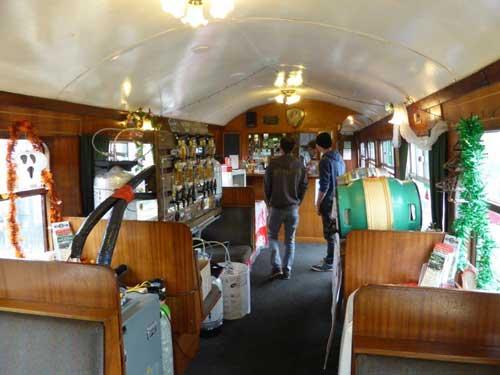 Michael Croxford
Visits Details
23 Oct 2015 (HSB)
13:00 - 14:30 I last travelled on the Spa Valley railway when it was still a BR line in the 1980s and had been planning a revisit for some time. The beer festival with a selection of 2015 green hop beers gave me the impetus I needed. Nice location for the main festival but as usual with such events a paucity of seating. I stayed as long as my knees allowed me and then walked into town.
| | | | |
| --- | --- | --- | --- |
| Brew Buddies - SH01 Single Hop Mosaic Pale Ale | 4.30 | | Described on the programme as complex full of tropical fruit flavours with a hint of pine. Spot on. |
| Pig & Porter - Strangely Brown - Green Hop | 4.80 | | Green hopped porter. Very unusual but very tasty. |
| Larkins - Green Hop Best | 4.00 | | Previous year's Beer of the Festival. I found this example to lack the freshness I associate with green hop beers. |
| Bexley - Kent Green Hop (Hukins Bullion) Pale Ale | 4.30 | | Bit thin with not a lot of flavour. Dry back taste. |
Summary of Beer Scores
The Beer Festival is found in Tunbridge Wells, Kent, TN2 5QY.
5th annual beer festival in the old goods shed at Tunbridge Wells West station. Cask beer also available at Eridge, Groombridge and on the trains. A selection of key cask craft beers was also on offer in the buffet car of one of the hauled train sets. 100+ cask beers on offer over the weekend.
We have visited this Beer Festival once, seen 4 different beers and tried them all.
Postcode: TN2 5QY