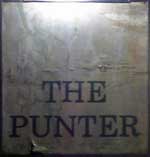 Summary of Beer Scores
The pub is found in Cambridge, Cambridgeshire, CB3 0AE.
A pub that has gone through many changes and names over the the last thirty years. Originally a coaching inn called the Rose & Crown it has been the Town & Gown and the Sino Tap. It is now a fairly smart dining pub with lots of nooks and crannies. A collection of LPs and a turntable are at end of the bar.
We have visited this pub once, seen 4 different beers and tried 1 of them.
Postcode: CB3 0AE