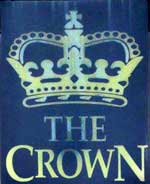 Summary of Beer Scores
The pub is found in Bedfield, Suffolk, IP13 7JJ.
Thatched pub tucked away in the Suffolk countryside. Two rooms. The public bar has tiled floors, beams and settle seating. There is also a bar billiards table. The pub gets two mentions in the excellent book Played at the Pub by Arthur Taylor. One for Devil Among The Tailors, and secondly for Suffolk Caves. This is quoits based game but the rings are thrown into circular cavities rather than over pegs. The Crown is thought to be the last pub left with the game.
We have visited this pub once, seen 2 different beers and tried 1 of them.
Postcode: IP13 7JJ