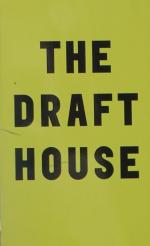 Summary of Beer Scores
The pub is found in Old Street, Central London, EC1V 9NR.
A new addition to the Draft House chain which opened in May 2016 in Old Street. It is on two levels, with the bar at the higher level, and has some outside tables. Decor is a sort of retro 1990s industrial chic with lots of exposed ducts and metalwork. Very convenient for Old Street station. Subsequently renamed with the AF standing for alcohol free (well no beers more than 0.5% ABV are sold).
We have visited this pub 3 times, seen 10 different beers and tried 4 of them.
Postcode: EC1V 9NR