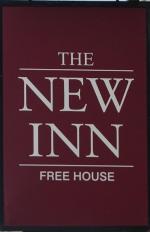 Summary of Beer Scores
The pub is found in Liversedge, West Yorkshire, WF15 7NP.
A suburban pub, standing at a road junction beside Liversedge Cricket Club in an area of Liversedge known as Roberttown. Once a Webster's Brewery house, this pub now has a small brewery of its own housed in the cellar. The pub retains a traditional split into two separate bar areas. Car park at rear.
We have visited this pub once, seen 4 different beers and tried 1 of them.
Postcode: WF15 7NP