The Tap Room, Moncada Brewery

(Brewery)

We believe this building is NO LONGER a pub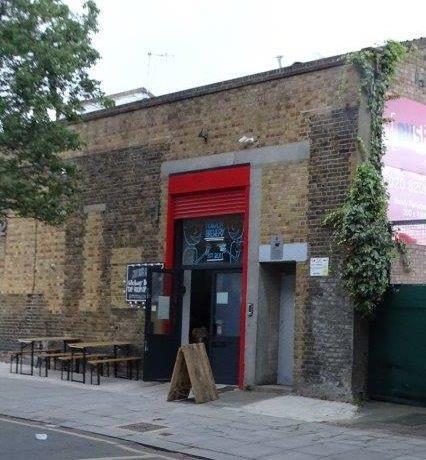 Stephen Harris
Visits Details
09 Mar 2018 (Magnus Greel)
Mid evening and very badly timed visit as the brewery is no longer here since January, has relocated to Dollis Hill. Premises is now an upmarket cafe.
20 Apr 2017 (Stephen Harris)
Another London brewery ticked off my list for 2017. Surprised that I have not been here before; I enjoyed my visit.
| | | | |
| --- | --- | --- | --- |
| Moncada - Irish Cream | 9.50 | | From key-keg. A wonderful, thick, creamy, slightly sweet, very smooth Stout. |
| Moncada - Notting Hill Ruby Rye | 5.20 | | From key-keg. Deep red/brown with great rye flavours. |
| Moncada - Notting Hill Blonde (was 4.2%) | 4.30 | | A pleasant enough, easy-drinking, pale beer. |
Summary of Beer Scores
The pub is found in Westbourne Park, Greater London, W10 5AT.
Moncada Brewery was established towards the end of 2011 and has developed a very pleasant little Tap Room at the Ladbroke Grove premises. The brewery is situated in an area of light industrial units squeezed between the Great Western main line and the Regentís Canal. The tap room is on the first floor, above the brewery itself, and there is one handpump on the bar plus a line of keg fonts. The bar currently opens on Thursday and Friday evenings.
We have visited this pub twice, seen 3 different beers and tried them all.
Postcode: W10 5AT