Ales by the Rails

(Romney Marsh Brewery)

We believe this pub is CLOSED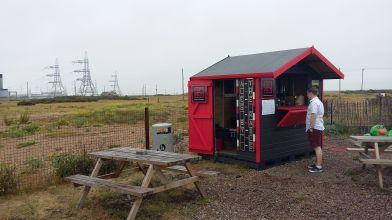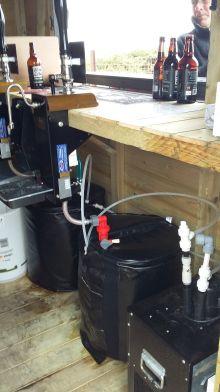 Chris Excell
Visits Details
24 Jun 2017 (ChrisE)
I think Denge Marsh must have its own climate, whilst most of the country basked in warm weather we shivered on the shingle. I like this place, basically half a garden shed on shingle with a view of a Nuclear Power Station, a couple of lighthouses, pylons and steam trains. We were welcomed enthusiastically by the lady running the bar today who confirmed that they stay open until the last train to New Romney has departed. Open summer Fridays, Saturdays and Sundays only by the way.
| | | | |
| --- | --- | --- | --- |
| Romney Marsh - Amber Ale | 4.40 | | |
| Romney Marsh - Marsh Gold | 4.10 | | |
Summary of Beer Scores
The pub is found in Dungeness, Kent, TN29 9NA.
Wooden shed structure in a garden, as part of Romney, Hythe and Dymchurch Light Railway's Dungeness railway station, which opened on Friday 16th June 2017. Open during the summer season from 11(ish) on Saturday and Sunday until roughly the last train departs. A couple of handpumps dispense the real ales.
We have visited this pub once, seen 2 different beers and tried both.
Postcode: TN29 9NA