The Rifleman

(Tavern Propco Ltd.)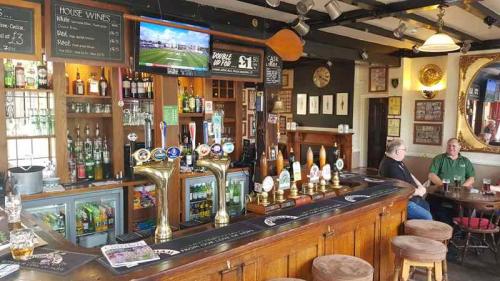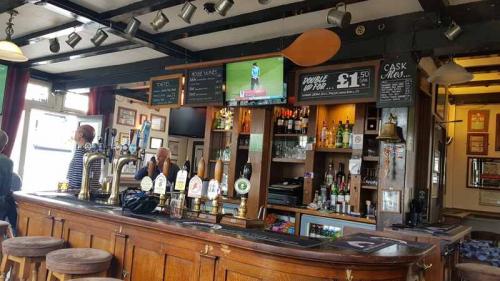 Jason Jones
Visits Details
01 Sep 2017 (Magnus Greel)
Late afternoon and venue for our Friday Evening Group. Friendly basic back street locals pub offering 6 beers and a selection of toasted sandwiches available until 7pm for a reasonable £3 each.
| | | | |
| --- | --- | --- | --- |
| Butcombe - Bitter (or Original Beer) | 4.00 | | Nutty and pleasantly malty |
| Eagle (formerly Wells & Young's, formerly Charles Wells, formerly Wells) - Young's London Original (was Bitter) | 3.70 | | Usual expected blandness but in top form nevertheless |
| Twickenham (also uses sub-brand Old Hands) - Naked Ladies | 4.40 | | Refreshingly zesty with a malty finish |
| West Berkshire - Good Old Boy | 4.00 | | Bitter with hints of toffee |
| Timothy Taylor - Landlord | 4.30 | | |
| Twickenham (also uses sub-brand Old Hands) - Redhead | 4.10 | Not Tried | |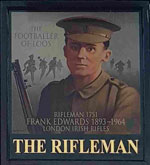 Summary of Beer Scores
The pub is found in Twickenham, Greater London, TW2 5EL.
A gem of a late-Victorian traditional pub in Fourth Cross Road, originally a 19th century beer house, commemorating riflemen billeted nearby in Napoleonic times. The pub benefits from a small beer garden, front patio, free on street parking and close proximity to seven bus routes. Very much a community hub with board games, Sports TV. Dogs welcome. Small patio at the front and beer garden at the back. No main meals served but toasties are available up to 7pm. 15mins walk from Twickenham stadium & Harlequins Rugby Clubs. The (new) pub sign depicts 'The Footballers of Loos' in memory of Rifleman Frank Edwards - a local resident. He was the 1st Battalion's football captain who dribbled a football across No Man's Land toward the German trench in WWI. CAMRA Branch Pub of the Year for 2014. The Rifleman freehold has been sold by Enterprise (Ei) in a job lot of 370 Free-of-tie leases for £350m to Tavern Propco Ltd, a Jersey Ltd company. Subsequently closed. Twickenham Fine Ales set up a new company called TFA Pubs and has taken on the lease (without tie) and the pub re-opened in August 2019. 6 handpumps.
We have visited this pub once, seen 6 different beers and tried 5 of them.
Postcode: TW2 5EL