Tap & Barrel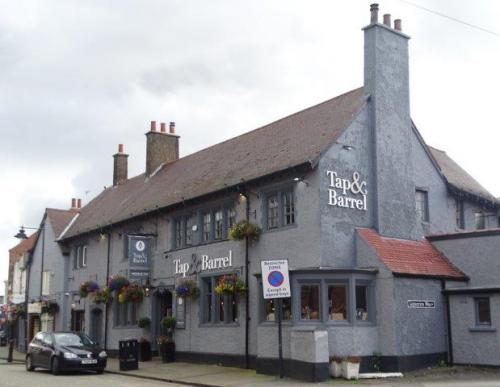 Stephen Harris
Visits Details
16 Sep 2017 (Stephen Harris)
I came here once before (1998) when this pub was still the Greyhound, but it is almost unrecognisable from those days. Unexpectedly, the pub smelled of joss sticks and was candlelit at the time of my visit shortly after noon. A warm welcome from the gregarious landlord, who directed me towards the Porter.
| | | | |
| --- | --- | --- | --- |
| Revolutions - Clash London Porter | 4.50 | | A while since Iíve drunk this, but I still think it is one of the best Porters around. |
| Brakspear (at Marston's Wychwood) - Oxford Gold | 4.00 | Not Tried | |
| Black Sheep - Best Bitter | 3.80 | Not Tried | |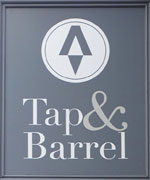 Summary of Beer Scores
The pub is found in Pontefract, West Yorkshire, WF8 1AN.
Originally the Greyhound Inn, this is a large, detached, town centre pub. It has been present since at least the early 19th century, although rebuilt at least once subsequently. It underwent a substantial refurbishment in 2015 and now has two distinct areas within the bar, one of which can be curtained-off as a small theatre/music venue. Eclectically furnished throughout. There is an outside drinking area in a yard to the rear. Four handpumps on the bar. Usually features a cask beer from the nearby Revolutions Brewery.
We have visited this pub once, seen 3 different beers and tried 1 of them.
Postcode: WF8 1AN