Little Bit (Rudi's)

(Freehouse)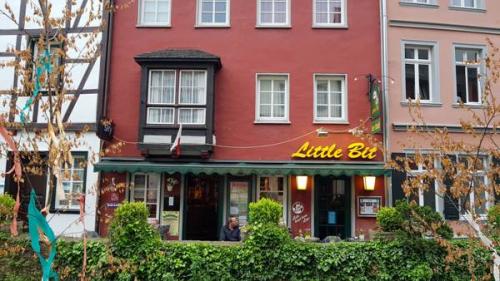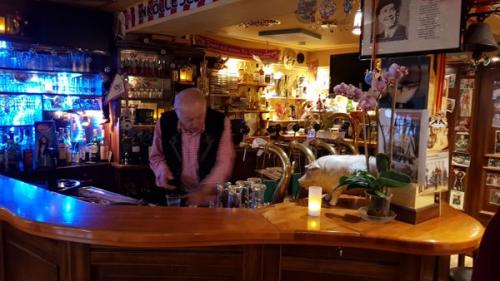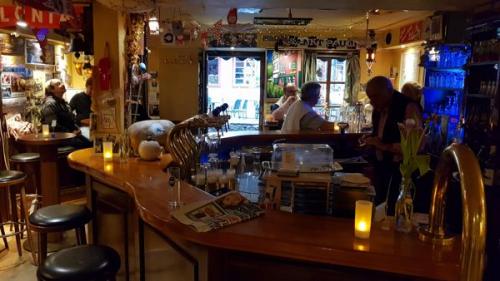 Jason Jones
Visits Details
27 Apr 2019 (Magnus Greel)
Perfectly timed 1325hrs arrival just as Rudi shuffled up carrying a bag of shopping muttering away to himself opening up 25 minutes late. We enjoyed the exclusivity of the pub to ourselves for an hour or so until joined by a few more customers.
| | | | |
| --- | --- | --- | --- |
| Gaffel - Kölsch | 4.80 | | |
09 Oct 2018 (Magnus Greel)
Late evening only two others in during my visit, despite this Rudi found things to do to pass the time, including sorting through a stack of beer mats and shuffling to and from the back room doing various tasks. Soft background jazz music playing and the occasional conversation between Rudi and the other customers. I sat at the bar, submitted my reviews and enjoyed the superb atmosphere in here.
| | | | |
| --- | --- | --- | --- |
| Gaffel - Kölsch | 4.80 | | No need to request my empty glass replenished as traditional dictates you'll advise when you don't, either verbally or covering your glass with a beer mat. |
24 May 2018 (Magnus Greel)
This was a proper no frills, no food locals pub, we arrived mid evening after the Brauhaus closed and only intended to have a couple to check the place out however the friendly locals kept buying rounds so we ended up staying far longer than intended. I did not note all the beers on offer.
| | | | |
| --- | --- | --- | --- |
| Gaffel - Kölsch | 4.80 | | Spot on condition and served in traditional glasses using a carousel. |