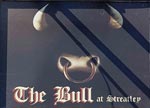 Summary of Beer Scores
The pub is found in Streatley, Berkshire, RG8 9JJ.
In Reading Road, a pub welcoming drinkers who are not dining. A monk and a nun are buried in the garden, having been executed for crimes of the time.
We have visited this pub once, seen 2 different beers and tried 1 of them.
Postcode: RG8 9JJ