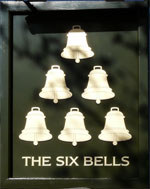 Summary of Beer Scores
The pub is found in Oxford, Oxfordshire, OX3 8JN.
This pub has been under new management for the last few months. There is a bar area as you enter and a dining area towards the rear.
We have visited this pub once, seen 2 different beers and tried 1 of them.
Postcode: OX3 8JN