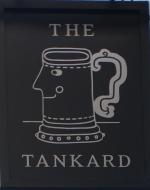 Summary of Beer Scores
The pub is found in Kennington, Greater London, SE11 6SF.
An imposing, Victorian-era pub standing beside the Imperial War Museum. It recent years it has passed through a number of themes and names such as Bar Room Bar and Grand Union, but was restored to the Tankard name and a more-traditional pub feel by the Draft House chain in July 2017. There is a large, and now stripped-back, ground floor bar and a popular first floor level roof terrace. Traditionally this was a Charrington's house and that brewery has left its mark in one or two places. There are three handpumps on the bar.
We have visited this pub once, seen 3 different beers and tried 1 of them.
Postcode: SE11 6SF