Brouwerij 't IJ

(Brewery Tap)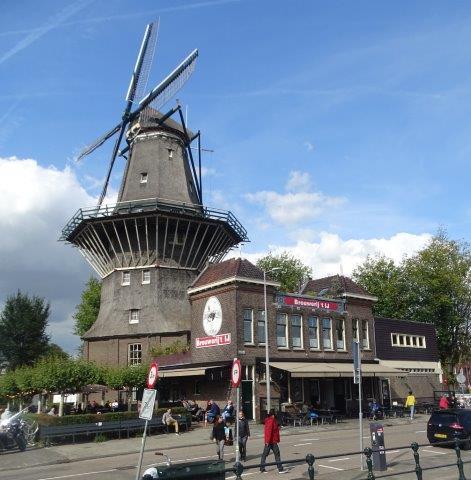 Visits Details
25 Sep 2018 (Stephen Harris)
I came here in 1997 and again in 1999 but have not been back since. Great to see how the taproom has developed into a large, professional and busy venue. There are loads of people here on a Tuesday afternoon and much evidence of brewing in progress.
| | | | |
| --- | --- | --- | --- |
| Brouwerij 't IJ - Amarillo Red IPA | 6.00 | | Lightly roasted malt with bitter, orangey hop flavours. |
| Brouwerij 't IJ - Ijbok | 6.50 | | Brown, strong and full-bodied. A bit of coffee. Quite sweet, but with a dry finish. |
| Brouwerij 't IJ - Zhe Ge(e)rman | 5.40 | | An authentic German Kellerbier. |
| Brouwerij 't IJ - Chocobok | 6.70 | | Brown. Dry, with bitter black chocolate flavours. |
| Brouwerij 't IJ - Dubbelbok (2018) | 6.50 | | Poured from a bottle. Heavy, but not too sweet. |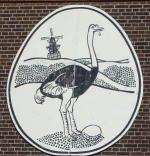 Summary of Beer Scores
The pub is found in Amsterdam, Netherlands, 1018 AL.
A well-established brewery located in a former washhouse next to a prominent windmill on Funenkade, close to 1e Coehoornstraat tram stop (note that the Google Maps location is for the new brewery site, not the Taproom). The brewery was established here in 1985 and it expanded massively into nearby premises in 2013, although, in theory, all the beer sold at the taproom has been brewed in the original brewery which remains on site. The taproom is on the large side, with seating all around a central bar area, plus there is a summer beer garden outside. Open daily, but check opening hours on the website as these vary from time to time.
We have visited this pub once, seen 5 different beers and tried them all.
Postcode: 1018 AL