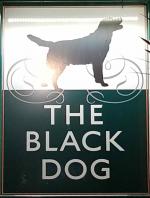 Summary of Beer Scores
The pub is found in Weymouth, Dorset, DT4 8PB.
Large open plan town centre pub on main shopping street. History dates back to 16th century. Said to be named after former landlord's black labrador, the first seen in the town. Cafe style seating outside in summer. Recently refurbished and beers now gravity dispensed.
We have visited this pub once, seen 3 different beers and tried 1 of them.
Postcode: DT4 8PB