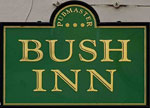 Summary of Beer Scores
The pub is found in Lower Gornal, West Midlands, DY3 2TG.
This pub, on the edge of the conurbation, is an interesting multiroom house. There are nooks and crannies, oak panelling and blueware plates adorning the walls. Large garden at the rear.
We have visited this pub once, seen 3 different beers and tried them all.
Postcode: DY3 2TG