Station House

(Craft Union Pub Co. (part of Ei Group [formerly Enterprise Inns]))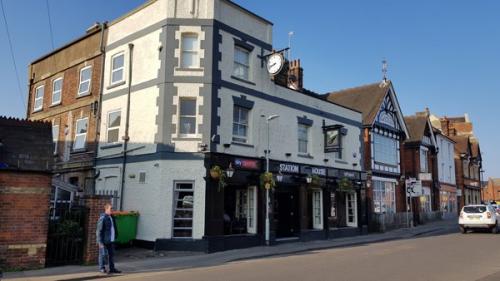 Visits Details
29 Mar 2019 (Magnus Greel)
Mid afternoon to late evening, fairly busy with many groups coming and going to and from other venues. Our group took advantage of the warm afternoon and occupied the rear outdoor area until dusk hence moved inside. Contrary to WhatPub real ale is available.
| | | | |
| --- | --- | --- | --- |
| Fuller's (part of Asahi Europe) - London Pride | 4.10 | | |
| Sharp's - Doom Bar | 4.00 | Not Tried | I couldn't get my head round none of us touched this, what a waste! |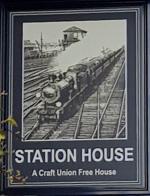 Summary of Beer Scores
The pub is found in Tonbridge, Kent, TN9 1TX.
Pub once known appropriately as the South Eastern, adjacent to the railway station's downside, has been through various incarnations since. Now part of Ei Group's Craft Union Pub Co. chain.
We have visited this pub once, seen 2 different beers and tried 1 of them.
Postcode: TN9 1TX