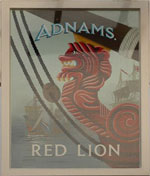 Summary of Beer Scores
The pub is found in Southwold, Suffolk, IP18 6ET.
Single storey bar area at the front with rear rooms used for eating. This gives a cosy bar with a roomy area for eating.
We have visited this pub once, seen 4 different beers and tried 1 of them.
Postcode: IP18 6ET