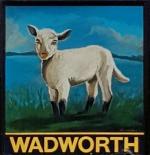 Summary of Beer Scores
The pub is found in Marlborough, Wiltshire, SN8 1NE.
In The Parade, a Wadworth house with real ales delivered by electric pumps despite the look of the mock casks through which they come. 6 letting rooms.
We have visited this pub once, seen 3 different beers and tried 1 of them.
Postcode: SN8 1NE