The Black Dog Beer House

(Wellington Pub Company)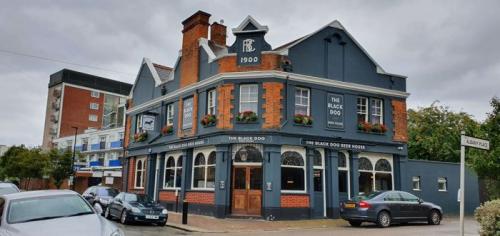 Jason Jones
Visits Details
16 Aug 2019 (Magnus Greel)
Mid afternoon in this trendy yet friendly welcoming back street boozer. Recently refurbished to a high standard with subtle lighting and soft furnishings, no TV's just vinyl playing low volume background music made for a pleasant relaxing atmosphere.
| | | | |
| --- | --- | --- | --- |
| Downton - Hakuna Mahaka | 4.70 | | Syrupy sweet yeasty fare |
| Wantsum - Black Prince | 3.90 | Not Tried | |
| Joseph Holt (see also Holt's) - IPA | 3.80 | Not Tried | |
| Reunion - Beardtongue | 4.50 | Not Tried | |
| Seven Bro7hers - S.M.A.S.H. | 4.20 | Not Tried | |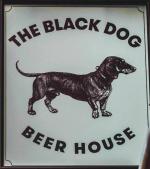 Summary of Beer Scores
The pub is found in Brentford, Greater London, TW8 0NF.
Since opening in October 2018 as a Free House under its new name, this easily missed back street pub has become a very popular meeting place for the local area. The pub provides fourteen craft keg beers plus seven cask ales from small independent brewers plus 5 ciders on handpump. Details of which, including price, are listed on two large chalkboards. Over time their in-house brewery Fearless Nomad will be slowly developing to provide beers on the bar. There is also a carefully selected quality wine list including organic and natural wines. Also, beers from the in-house nano-brewery (Fearless Nomad) may also be available. The L-shaped room has plenty of seating, two log fires and large windows on two sides giving it light and open feel during the day. At night the lighting is just right to create a comfortable ambiance. Background music that does not intrude over conversations is provided from Vinyl records. The LP cover being displayed on a shelf labelled 'Now Playing'. There are no TV screens to distract. A beer garden with trestle tables on artificial turf accessible at the rear of the pub.
We have visited this pub once, seen 5 different beers and tried 1 of them.
Postcode: TW8 0NF