Waiheke Island Brewery

(Brewery)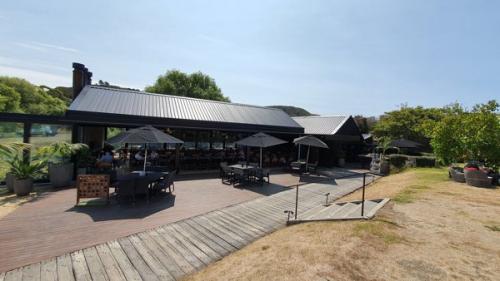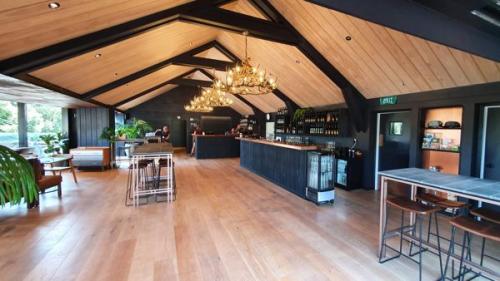 Jason Jones
Visits Details
11 Feb 2020 (Magnus Greel)
Lunchtime busy upon arrival however a coach load of folk left shortly after making their way down to the main road pick up point. I sat outside in the shade by the side entrance and enjoyed a couple of pints to accompany my superb lunch.
| | | | |
| --- | --- | --- | --- |
| Waiheke Island - APA | 5.00 | | Ditto my previous entry |
| Waiheke Island - Baroona Pale Ale | 4.70 | | Washed down my Teriyaki Pork Salad perfectly... |
03 Feb 2020 (Magnus Greel)
Mid afternoon fairly quiet just a few groups of folk dotted about. Friendly welcome from the knowledgeable barman who advised me had the brewer been present today he would've gladly taken me round the brewery. Hmm I may have to do a return visit.
| | | | |
| --- | --- | --- | --- |
| Waiheke Island - APA | 5.00 | | Rich red colour with a malty palate followed by intense Simcoe hoppy bitterness and powerful aroma |
| Waiheke Island - Baroona Pale Ale | 4.70 | | Grapefruit with floral notes this dry hopped top fermented beer brewed with Motueka hops made for a refreshing beer that lacked punch |
| Waiheke Island - Wheat Beer | 4.50 | Not Tried | |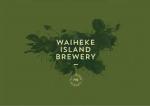 Summary of Beer Scores
The pub is found in Auckland, New Zealand, 1971.
Some may argue that having to dodge arrows and clay pigeons on route to our brewing shed out back has kept us sharp over the years. But given our founders set a president when they set up shop in 1998 (when craft beer wasn't cool) in a shed with no running water… we think it's got more to do with a dogged determination than clearly defined logic! Regardless, one thing that's for certain is that we've been punching above our weight ever since! Still brewed in a shed we relentlessly pursue unique, distinct, Waiheke Island regional small batch brews for our savvy locals and distinguished island guests.
We have visited this pub twice, seen 3 different beers and tried 2 of them.
Postcode: 1971