Al Schwemm

(Free House)
Visits Details
13 Apr 2022 (Jack William)
Sunny walk from our campsite. A number of modern sculptures nearby commemorating the Luxembourg experience of WWII when the young men of Luxembourg were forced into the Nazi army, or shot. Very pleasant off-road bar facing the river. Had a Franziskaner Weissbeer, very good and my wife enjoyed something badged as Diekirch Premium. Hoegarden Rosee and a "150 Diekirch Joer" also on tap.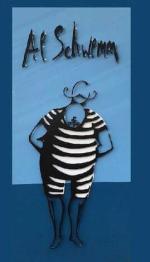 The pub is found in Diekirch (Luxembourg), Belgium, 9230.
Modern brasserie on the banks of the river in Rte d'Ettelbruck. 1st floor bar overlooking the riverside terrace below. A bank of four keg beers.
We have visited this pub once, seen 0 different beers and tried them all.
Postcode: 9230