The White Swan

(Free House)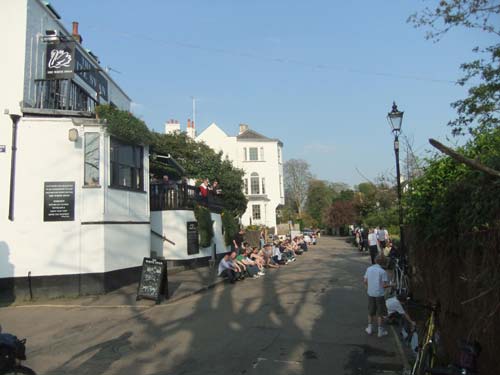 Visits Details
11 Jun 2010 (James T)
| | | | |
| --- | --- | --- | --- |
| Twickenham (also uses sub-brand Old Hands) - Crane Sundancer | 3.70 | | |
05 Jun 2010 (James T)
| | | | |
| --- | --- | --- | --- |
| Harvey's - Sussex Best Bitter | 4.00 | | |
23 May 2010 (James T)
| | | | |
| --- | --- | --- | --- |
| Twickenham (also uses sub-brand Old Hands) - Original | 4.20 | | |
18 Apr 2010 (James T)
Once again, fabulous afternoon sat around enjoying the sun left me with no choice but to sup some nice beer by the river
| | | | |
| --- | --- | --- | --- |
| Adnams - Oyster Stout | 4.30 | | Yummy. Possibly an unusual first choice for a sunny afternoon but just perfect condition. Left me hungry for a 2nd pint of it! |
| Greene King - Alepril Fool | 4.30 | | |
| Adnams - Explorer | 4.30 | | Despite being fresh on the pumps, i just couldnt say this was ready to drink. Un sure if it was finings on the taste or malty biscuit. Once a 2nd or 3rd sip had been drank very pleasant.. Wierd. |
| Greene King - IPA | 3.60 | Not Tried | |
17 Apr 2010 (James T)
Once in a lifetime afternoon of sun, no trains, no planes! a high tide, and a perfect setting
| | | | |
| --- | --- | --- | --- |
| Greene King - Alepril Fool | 4.30 | | Greene King was wooing me off this, but I was very surprised. Wallop! Fruity, hoppy, not what I was expecting! Definitely session-able. Drank more than one pint I hasten to add! |
| Twickenham (also uses sub-brand Old Hands) - Spring Ale | 4.40 | | Hoppy ale with a sweetish edge. Golden-coloured beer with a big fresh fruity citrus nose and taste. Refreshing hoppy finish. Perfectly poured. Good temperature. Exactly what was needed after sitting in Marble Hill Park for 3 hours that afternoon! Went down a treat. |
| Nottingham - Extra Pale Ale | 4.20 | Not Tried | |
| Greene King - IPA | 3.60 | Not Tried | |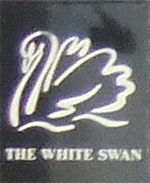 Summary of Beer Scores
The pub is found in Twickenham, Greater London, TW1 3DN.
In Riverside, hidden away down the back roads of Twickenham's riverside you will find this hidden gem. As you approach it you'll find it lies on the edge of the river by Eel Pie Island. The steep steps up into the main pub lead you into a fairly old bar area, with two small balconies overlooking the small road and onto the river. I'm sure there are 6 but there may be 5 handpumps. Either way this is a real ale house! As you turn to head back out and down to the road you'll see directly opposite a platform built up which extends into the Thames. On your average high tide here the road floods, leaving the drinking platform isolated! They run a regular annual raft race, and play a massive part in the already very pleasant community. No thugs here! If you're in the area on a sunny afternoon this is definitely the place to be!
We have visited this pub 5 times, seen 9 different beers and tried 7 of them.
Postcode: TW1 3DN