Chiltern Hundreds

(Spirit (Greene King))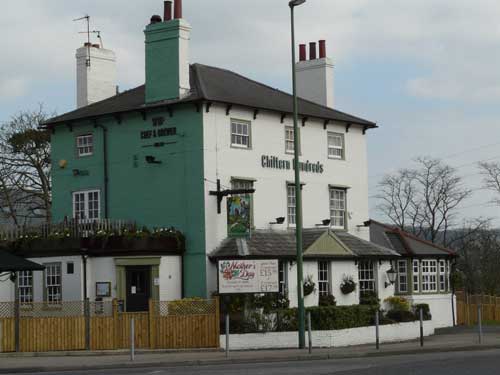 Visits Details
15 Jan 2013 (Dosser)
After Franks funeral
| | | | |
| --- | --- | --- | --- |
| Adnams - Broadside | 4.70 | | |
| Adnams - Christmas Cheer Beer | 4.00 | | |
05 Jan 2013 (Pedro)
Afternoon
| | | | |
| --- | --- | --- | --- |
| Adnams - Christmas Cheer Beer | 4.00 | | |
| Eagle (formerly Wells & Young's, formerly Charles Wells, formerly Wells) - Courage Directors (use Banks's entry now please) | 4.80 | Not Tried | |
| Eagle (formerly Wells & Young's, formerly Charles Wells, formerly Wells) - Bombardier (was Bombardier Glorious English) (use Banks's entry now please) | 4.10 | Not Tried | |
01 Feb 2012 (Pedro)
Evening
| | | | |
| --- | --- | --- | --- |
| Timothy Taylor - Landlord | 4.30 | | |
| Greene King - IPA | 3.60 | Not Tried | |
| Eagle (formerly Wells & Young's, formerly Charles Wells, formerly Wells) - Courage Best Bitter (use Banks's entry now please) | 4.00 | Not Tried | |
| Sharp's - Doom Bar | 4.00 | Not Tried | |
23 Dec 2011 (Pedro)
Afternoon
| | | | |
| --- | --- | --- | --- |
| Belhaven - Howell's Frosty Bells | 4.00 | | |
| Greene King - IPA | 3.60 | Not Tried | |
| Eagle (formerly Wells & Young's, formerly Charles Wells, formerly Wells) - Courage Best Bitter (use Banks's entry now please) | 4.00 | Not Tried | |
| Timothy Taylor - Landlord | 4.30 | Not Tried | Not available |
31 Dec 2010 (Pedro)
Afternoon
| | | | |
| --- | --- | --- | --- |
| Eagle (formerly Wells & Young's, formerly Charles Wells, formerly Wells) - Young's London Gold | 4.00 | | |
| Harvey's - Sussex Best Bitter | 4.00 | | |
| Eagle (formerly Wells & Young's, formerly Charles Wells, formerly Wells) - Courage Best Bitter (use Banks's entry now please) | 4.00 | Not Tried | |
| Adnams - Southwold Bitter | 3.70 | Not Tried | |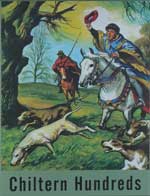 Summary of Beer Scores
The pub is found in Maidstone, Kent, ME14 2DG.
A large, food based Chef & Brewer pub close to junction 7 of the M20 in the Penenden Heath area. Oak-beamed interior, one must walk through the restaurant area to access the L-shaped bar.
We have visited this pub 5 times, seen 12 different beers and tried 6 of them.
Postcode: ME14 2DG