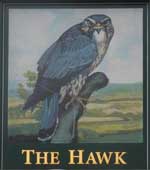 Summary of Beer Scores
The pub is found in Battlesbridge, Essex, SS11 7RJ.
An extensive, food-oriented village pub. Not all of it is as old as it looks, although there is an old pub at its heart which is believed to have been established in 1678. Low ceilinged, with wooden beams, some of which are genuine. Large garden. Next door to the railway station.
We have visited this pub twice, seen 5 different beers and tried 1 of them.
Postcode: SS11 7RJ