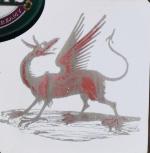 Summary of Beer Scores
The pub is found in Shoreditch, Central London, EC2A 4RD.
In Leonard Street, this pub was established before 1820 and was rebuilt in its present form in around 1900, although the rear part of the building appears to have survived from an earlier date. The Meux Brewery tiles were added later, perhaps in the 1930s. The building is Grade II-listed and the interior is sufficiently well-preserved to make it on to London CAMRA's list of historic pub interiors. Perhaps most impressive is the painted, wooden bar back – there is a matchboard ceiling and wooden floorboards throughout. The former public and saloon bars are now knocked through. Closed in 2014 and re-opened in autumn 2016 after a long period of refurbishment.
We have visited this pub twice, seen 5 different beers and tried 2 of them.
Postcode: EC2A 4RD