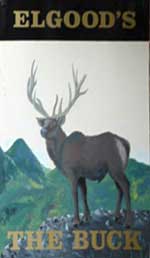 Summary of Beer Scores
The pub is found in Tilney St Lawrence, Norfolk, PE34 4QX.
Single bar within an L shape of drinking areas. The large room contains a bar billiards table which I discovered is called Snookerette in the Fens. There is a small alcove drinking area, and at the rear former domestic accommodation that has been taken into the public area. This has a good boarded ceiling and original built in cupboards.
We have visited this pub once, seen 2 different beers and tried 1 of them.
Postcode: PE34 4QX