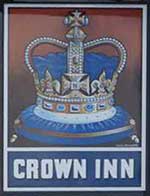 Summary of Beer Scores
The pub is found in Bridport, Dorset, DT6 4AX.
Single Bar pub situated close to a major roundabout at the South of the town, and close to Palmers Brewery, it has two doors in the entrance hall leading left and right, which would at one time have been two bars, but it has now been opened out with a central servery.
We have visited this pub once, seen 4 different beers and tried 2 of them.
Postcode: DT6 4AX