Woolpack Inn

(Shepherd Neame)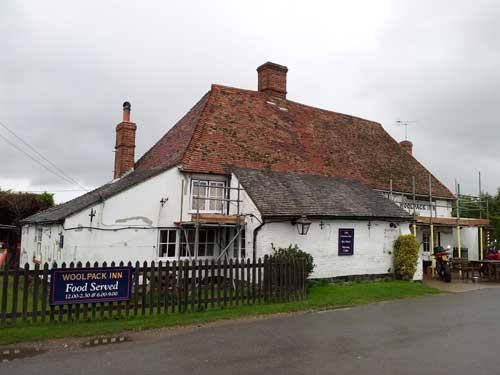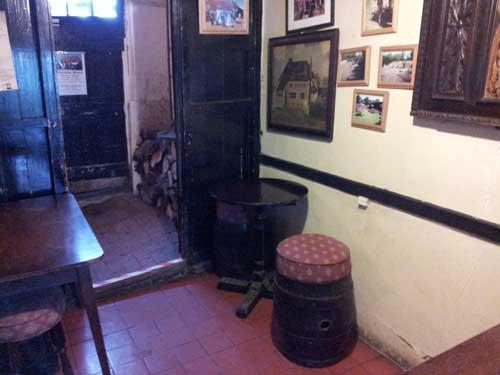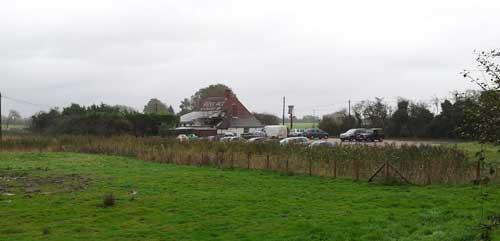 Visits Details
26 May 2018 (Stephen Harris)
A very nice, home-cooked lunch with family at this delightful old pub. A shame that the beer range is a little unexciting.
| | | | |
| --- | --- | --- | --- |
| Shepherd Neame - Early Bird | 4.30 | | Routine. |
| Shepherd Neame - Spitfire Gold (or Spitfire Golden Ale) | 4.10 | Not Tried | |
17 Aug 2015 (ChrisE)
Pub closed with a notice outside saying reopening on 28 August after a refurbishment. We met a person in another pub later in the evening who used to be a landlord there in years gone by who said the alterations will be an improvement as they are mainly to the kitchens.
16 Nov 2014 (Alenomore)
Late afternoon visit to this historic Marsh pub. Largest Inglenook fireplace I've seen was a welcome sight at this time too. Award winning pub with a decent food menu noted. Great interior and exterior detail very much intact here. Lot's of books/guides on it's history including the latest copy of Kent's Smuggling Pubs plus, a 1966 copy of Kent's Pubs by a certain Mr D Tubb's, whose witty comments, for the day, on pubs like this is a welcome read...
| | | | |
| --- | --- | --- | --- |
| Shepherd Neame - Master Brew Bitter | 3.70 | Not Tried | |
01 Nov 2013 (Andrew)
I had the day off to look after Isabel so we came here with my folks. I can remember being driven past this pub since the age of 6 but I've never been in - untill today. The landlady was very friendly and the pub old with views out the window over the marsh. Time seems to stand still when you look out over the marsh.
| | | | |
| --- | --- | --- | --- |
| Shepherd Neame - Late Red | 4.50 | | Good condition. Apple and mellow brown sugar flavours. |
| Shepherd Neame - Master Brew Bitter | 3.70 | Not Tried | |
| Shepherd Neame - Spitfire (or Spitfire Amber Ale) | 4.20 | Not Tried | |