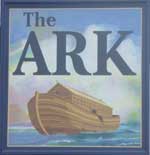 Summary of Beer Scores
The pub is found in Newhaven, East Sussex, BN9 9BP.
This pub has been present on Newhaven's riverside West Quay since at least 1856. It has front and rear rooms, with patio seating at the front and a car park to the side.
We have visited this pub twice, seen 3 different beers and tried 1 of them.
Postcode: BN9 9BP