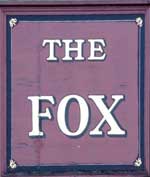 Summary of Beer Scores
The pub is found in Hanwell, Greater London, W7 2PJ.
Victorian pub refitted in 1910. Now one large room, although the number of remaining exterior doors gives a clue to where the former divisions would have been. Lots of interest but not enough for a heritage pub although later awarded status as a CAMRA heritage pub of some regional importance. Part of True Pub Co. from 2019 and refurbished August 2019.
We have visited this pub twice, seen 18 different beers and tried 2 of them.
Postcode: W7 2PJ