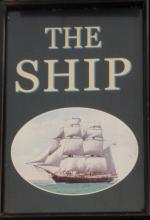 Summary of Beer Scores
The pub is found in Grays, Essex, RM17 6EX.
A large, detached pub in mock-Tudor style. Surrounded by car parks and garden. Essentially split into two sides – dining to the right, Public Bar to the left. 10% CAMRA discount offered on cask beers. The pub is in the Little Thurrock area of Grays.
We have visited this pub once, seen 4 different beers and tried 1 of them.
Postcode: RM17 6EX