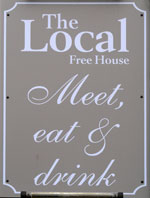 Summary of Beer Scores
The pub is found in Chartham, Kent, CT4 7PT.
Previously the Fagge Arms. On Cockering Road a community pub - C shaped area around a single bar, modernised in the last 5 years or so - piped music, sports TV. Two handpumps.
We have visited this pub once, seen 2 different beers and tried 1 of them.
Postcode: CT4 7PT