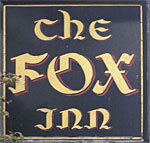 Summary of Beer Scores
The pub is found in Corfe Castle, Dorset, BH20 5HD.
Long thin pub split decending to the rear via 3 levels, the bar taking up most of the middle level. Look out for the well in the middle of the floor in the bottom level
We have visited this pub once, seen 3 different beers and tried 1 of them.
Postcode: BH20 5HD