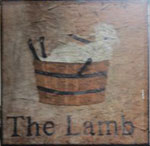 Summary of Beer Scores
The pub is found in Berkhamsted, Hertfordshire, HP4 1AJ.
In High Street an old roadside pub with 2 bars connected at the front of the bar. Significantly refurbished and re-opened in late 2019 after more than a year of closure.
We have visited this pub once, seen 4 different beers and tried 2 of them.
Postcode: HP4 1AJ