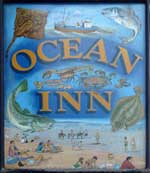 Summary of Beer Scores
The pub is found in Dymchurch, Kent, TN29 0NG.
Large, fairly typical seaside pub in High Street between the main road, the beach and the funfair. Seafood stall in the car park. Outside eating areas and children's play area.
We have visited this pub twice, seen 5 different beers and tried 2 of them.
Postcode: TN29 0NG