The Monument

(Ei Group (formerly Enterprise Inns))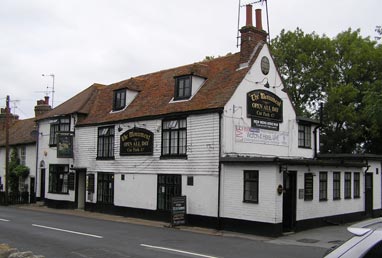 Visits Details
23 Apr 2018 (ChrisE)
I walked to here from the Ship Ceenturion, it took longer than I thought it would and when I arrived I found that although there was nothing particularly wrong with the pub I did not wish to stay for a long time. I checked the local buses and found that there were two within the next ten minutes and then a wait of almost one hour. I drank up fairly quickly.
| | | | |
| --- | --- | --- | --- |
| Old Dairy - Red Top | 3.80 | | £ 4.10 per pint. |
27 Aug 2008 (Andrew)
It was mildly busy when I arrived and the women behind the bar was friendly and made sure she served me quickly even though she was running around serving people food. The interior of the pub was open plan with one end housing a pool table, dart board and big screen TV. The rest of the pub had plenty of seating and seemed to be doing a good trade in food.
| | | | |
| --- | --- | --- | --- |
| Fuller's (part of Asahi Europe) - London Pride | 4.10 | | As she poured it the beer-engine made a funny sound. She poured some into another glass and inspected it and seemed satisfied. When I sat down by the window I could clearly see it was very cloudy. It had a faint whiff of vinegar about it. It wasn't very nice (it was just about drinkable) and as I was in a hurry I had 2 sips and left. |
| Wadworth - 6X | 4.10 | Not Tried | |
| Marston's - Wychwood Hobgoblin Ruby Beer (was Hobgoblin) | 4.50 | Not Tried | |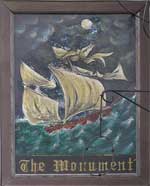 Summary of Beer Scores
The pub is found in Whitstable, Kent, CT5 1PH.
The Monument is an attractive pub found on the landward side of Whitstable in Church Street, not far from the old Thanet Way.
We have visited this pub twice, seen 4 different beers and tried 2 of them.
Postcode: CT5 1PH