The River Bar

(Market Taverns)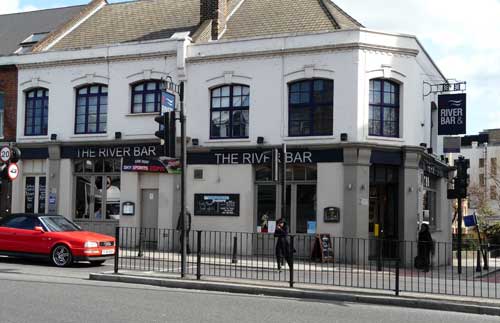 Visits Details
29 Dec 2008 (Dubbel)
We converged on the River Bar to catch the football. It was quiet when we arrived, with a predominantly male clientele watched the plasma screens intently. No food was being served. Harveys had just gone and was being replaced by Youngs Winter Warmer.
| | | | |
| --- | --- | --- | --- |
| Eagle (formerly Wells & Young's, formerly Charles Wells, formerly Wells) - Young's Winter Warmer | 5.00 | | I really don't 'get' Youngs beers. This is one of their better efforts I suppose but, despite being fresh as a daisy, really wasn't anything to write home about. There are a wealth of better winter warmers out there IMHO. |
| Loddon - Gravesend Shrimpers Bitter | 4.10 | | This was dire - a bland and boring stale nothingness of a beer. I forced half a pint down then left the rest. |
05 Nov 2008 (Dubbel)
Welcoming, chatty landlord has made huge improvements in recent months. Busy with a predominantly young professional clientèle. Sport shown on screens in both the front and rear bar areas. Comfy leather sofas and in summer tables out the front on the bridge are in the sun until early evening.
| | | | |
| --- | --- | --- | --- |
| Cotleigh - Tawny | 3.80 | | Malty chestnut-coloured session bitter served in very good nick. |
| Harvey's - Sussex Best Bitter | 4.00 | Not Tried | Regular house ale. |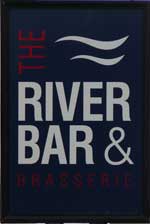 Summary of Beer Scores
The pub is found in Southwark, Central London, SE1 2UP.
In Tower Bridge Road, previously a pub called the Copper now a very friendly modern café-bar with 2 ales (Harveys Sussex Best and a guest), several draught lagers (including Fruli) and reasonably priced pub grub.
We have visited this pub twice, seen 4 different beers and tried 3 of them.
Postcode: SE1 2UP