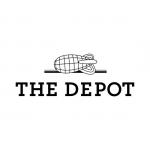 Summary of Beer Scores
The pub is found in Kidbrooke, Greater London, SE3 9FW.
In Peglar Square, a new build pub as part of the Kidbrooke Village development, named after the RAF station that was nearby and had a building housing stored barrage balloons. The interior abounds with exposed brickwork, exposed ducting and modern furnishings. It opened on 10th April 2019. Accessible from the railway station and from Kidbrooke Park Road. 3 handpumps.
We have visited this pub once, seen 3 different beers and tried 1 of them.
Postcode: SE3 9FW