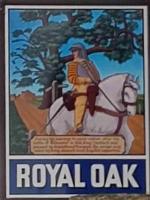 Summary of Beer Scores
The pub is found in Drimpton, Dorset, DT8 3RD.
Single bar village local in Bridport Road, where pub games and conversation take preference to food. Pizza menu available to eat in or take away and Friday is fish and chip night. Families welcome, the garden having a play area for children. At least two of the listed beers on at any time. Quiz night on first Sunday of the month and live music monthly
We have visited this pub twice, seen 2 different beers and tried both.
Postcode: DT8 3RD