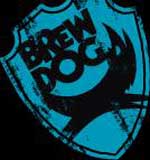 Summary of Beer Scores
The pub is found in Aberdeen, Aberdeenshire, AB25 1EB.
BrewDog's first bar and well worth the wait. Tidy, minimalist decor. As you'd expect plenty of rough brick and unpainted steel. Limited food at the moment but 6 beers all on keg plus a range of import beers at champagne prices.
We have visited this pub 90 times, seen 126 different beers and tried 84 of them.
Postcode: AB25 1EB