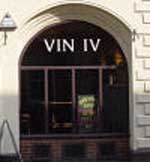 Summary of Beer Scores
The pub is found in Leicester, Leicestershire, LE1 6RL.
In King Street, previously called Vin Quatre, Out of the Vaults and Sloanes, now newly (2016) refurbished with a name modification and a welcome return to real ale, from this long narrow basic town centre pub. Closed in January 2019 then reopened once more with a new name in September 2019.
We have visited this pub 28 times, seen 149 different beers and tried 71 of them.
Postcode: LE1 6RL