The Freed Man

(Freehouse)

[Back to most recent] [Previous Visits]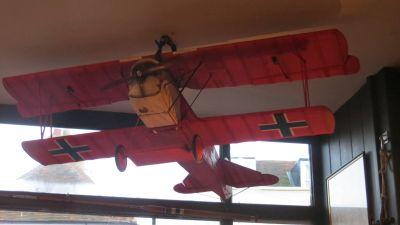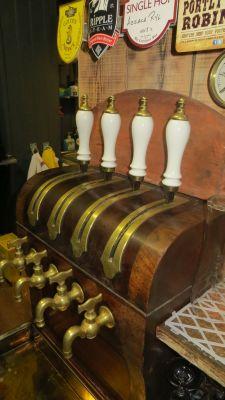 Chris Excell
Visits Details
28 Jan 2016 (ChrisE)
My second visit here, a good welcome and great atmosphere although my friend was not too happy about music being played in the background. The landlord told us that he had found the handpumps on ebay.
| | | | |
| --- | --- | --- | --- |
| Canterbury Ales (sometimes badged as Canterbrew) - Single Hop Azzaca Rye | 5.00 | | |
| Elgood's - Golden Newt | 4.10 | Not Tried | Popular in here today. |
| Ripple Steam - Original Best Bitter | 4.10 | Not Tried | |
| Rockin Robin - Portly Robin | 5.00 | Not Tried | |
22 Jan 2016 (ChrisE)
Two of us had been to visit a friend in a residential home and decided to see if this place had opened yet, some reports said it was opening today, and others suggested that it would be Saturday 23rd. Luckily we found the place open and full, most of the people were invited guests but other customers were welcome as well. It was interesting to note that the keg beer came from Keesmann in Bamburg along with a selection of bottled beers from various Bamberg breweries. I was particularly pleased to see the refurbished cash register style handpumps in use, pump clips are positioned above the pumps with the coming soon clips arranged to the right of the ones for beers on sale. HSB of this site informs that he knows of only two other examples of this type of engine still in use in the U.K. The Old Crown at Kelston and the George at Southwark although the latter may not be currently in use. There was a large model Fokker DVII biplane hanging from the ceiling (I think this may have previously been in the Deal Hoy, the landlord's previous pub) maritime flags on one wall, a whalebone and some mirrors which gave the place a good lived in atmosphere. The name of the pub reflects the fact that the owner is now free of tie.
| | | | |
| --- | --- | --- | --- |
| Dark Star - Hophead | 3.80 | | |
| Ramsgate Brewery (Gadds') - Oatmeal Stout | 4.60 | | Superb |
| Rockin Robin - Reliant Robin (superseded by 3.7% version) | 4.20 | | Probably the best selling cask ale at the time of my visit. |
| Ramsgate Brewery (Gadds') - Seasider | 4.30 | Not Tried | |

Summary of Beer Scores
The pub is found in Walmer, Kent, CT14 7NX.
End of terrace (once the Walmer Sub Post Office and latterly a former Solar Energy Equipment) shop conversion in Dover Road. A Micropub, which first opened to the general public on Saturday 23rd January 2016, with perhaps a fuller range of alcoholic products than the usual Micropub. Cask ales are served through an ancient refurbished 4-way cash-register style handpump beer engine. Has free Wifi and often plays recorded music.
We have visited this pub 12 times, seen 37 different beers and tried 17 of them.
Postcode: CT14 7NX