Rose & Crown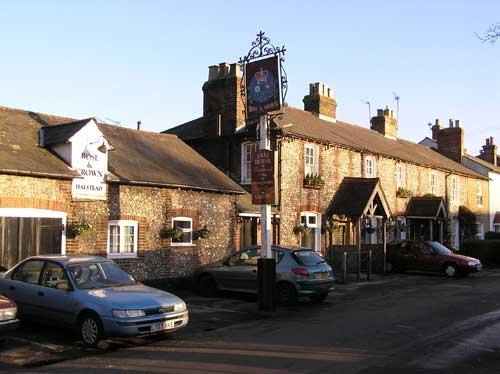 Visits Details
02 Aug 2013 (Pedro)
Lunchtime
| | | | |
| --- | --- | --- | --- |
| Theakston - Shot in the dark | 4.20 | | |
| Larkins - Traditional | 3.40 | Not Tried | |
| Harvey's - Sussex Best Bitter | 4.00 | Not Tried | |
| Sharp's - Own | 4.40 | Not Tried | |
| Thwaites - Little Bewdy | 4.20 | Not Tried | |
25 Jan 2013 (Pedro)
Evening
| | | | |
| --- | --- | --- | --- |
| Larkins - Traditional | 3.40 | | |
| Sharp's - Doom Bar | 4.00 | Not Tried | |
| Eagle (formerly Wells & Young's, formerly Charles Wells, formerly Wells) - Young's London Original (was Bitter) | 3.70 | Not Tried | |
| Westerham - 1965 Special Bitter Ale | 4.80 | Not Tried | |
| Cottage - Old Winter Ale | 5.00 | Not Tried | |
02 Nov 2012 (Pedro)
Afternoon
| | | | |
| --- | --- | --- | --- |
| St Austell - Bucket of Blood | 4.50 | | |
| Larkins - Traditional | 3.40 | Not Tried | |
| Marston's - Wychwood Hobgoblin IPA (was Ruby Beer, was Hobgoblin) | 4.50 | Not Tried | |
| St Austell - Tribute | 4.20 | Not Tried | |
| St Austell - Proper Job | 4.50 | Not Tried | |
27 Jul 2012 (Pedro)
Afternoon
| | | | |
| --- | --- | --- | --- |
| Larkins - Traditional | 3.40 | | |
| Caledonian - Flying Scotsman (superseded by 3.5% version) | 4.00 | Not Tried | |
| Joseph Holt (see also Holt's) - Humdinger | 3.50 | Not Tried | |
| Wychwood - Ginger Beard | 4.50 | Not Tried | |
| Rudgate - Nordic Storm | 5.00 | Not Tried | |
30 Apr 2012 (Pedro)
Early evening
| | | | |
| --- | --- | --- | --- |
| Larkins - Traditional | 3.40 | | |
| North Yorkshire - Fools Gold | 4.60 | Not Tried | |
| Shepherd Neame - Dragonfire | 4.50 | Not Tried | |
| Plain Ales - Inntrigue | 4.20 | Not Tried | |
| Mighty Oak - Cheese Roller | 4.30 | Not Tried | |
| Black Wolf (formerly Traditional Scottish Ales (TSA)) - Amber Monarch | 5.00 | Not Tried | |
27 Jan 2012 (Pedro)
Evening
| | | | |
| --- | --- | --- | --- |
| Rudgate - Pillage Porter | 4.00 | | |
| Larkins - Traditional | 3.40 | Not Tried | |
| Castle Rock - Elsie Mo | 4.70 | Not Tried | |
| Westerham - Puddledock Porter (superseded by 4% version) | 4.50 | Not Tried | |
| Tring - Jack O Legs | 4.20 | Not Tried | |
25 Nov 2011 (Pedro)
Meet an old work colleague had really good BLT baguette for lunch
| | | | |
| --- | --- | --- | --- |
| Adnams - Ghost Ship | 4.50 | | |
| Wychwood - Wizard's Staff | 3.80 | | but then ran out |
| Larkins - Traditional | 3.40 | Not Tried | ran out when ordered |
| Cross Bay - Sunset | 4.20 | Not Tried | |
| Caledonian - Trick or treat | 4.40 | Not Tried | |
28 Oct 2011 (Pedro)
Late afternoon
| | | | |
| --- | --- | --- | --- |
| Acorn - Quantum | 4.50 | | |
| Larkins - Traditional | 3.40 | Not Tried | |
| Rudgate - Battle Axe | 4.20 | Not Tried | |
| Mordue - Five Bridge Bitter | 3.80 | Not Tried | |
| Elland - Beyond the Pale | 4.20 | Not Tried | |
| Oakleaf (now see Fallen Acorn entries) - Quercus Folium | 4.00 | Not Tried | |
29 Jul 2011 (Pedro)
Lunchtime -advertising a beer festival on August Bank Holiday weekend
| | | | |
| --- | --- | --- | --- |
| Castle Rock - Harvest Pale | 3.80 | | |
| Larkins - Traditional | 3.40 | Not Tried | |
| Westerham - Summer Perle | 3.80 | Not Tried | |
| Cairngorm - Trade Winds | 4.30 | Not Tried | |
| Cottage - Mallard IPA | 4.10 | Not Tried | |
| Fyne - Fiddler's Gold | 4.50 | Not Tried | |
11 May 2011 (Magnus Greel)
Early evening visit with the novelty of arriving on RML2270 (CUV270C) running on the local 706 bus service. We sat in the empty right hand bar in contrast to the busier main bar.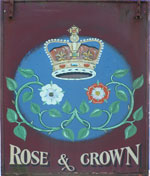 Summary of Beer Scores
The pub is found in Halstead, Kent, TN14 7EA.
A lovely Grade II listed flint building in Otford Lane, with 2 bars.
We have visited this pub 31 times, seen 92 different beers and tried 33 of them.
Postcode: TN14 7EA